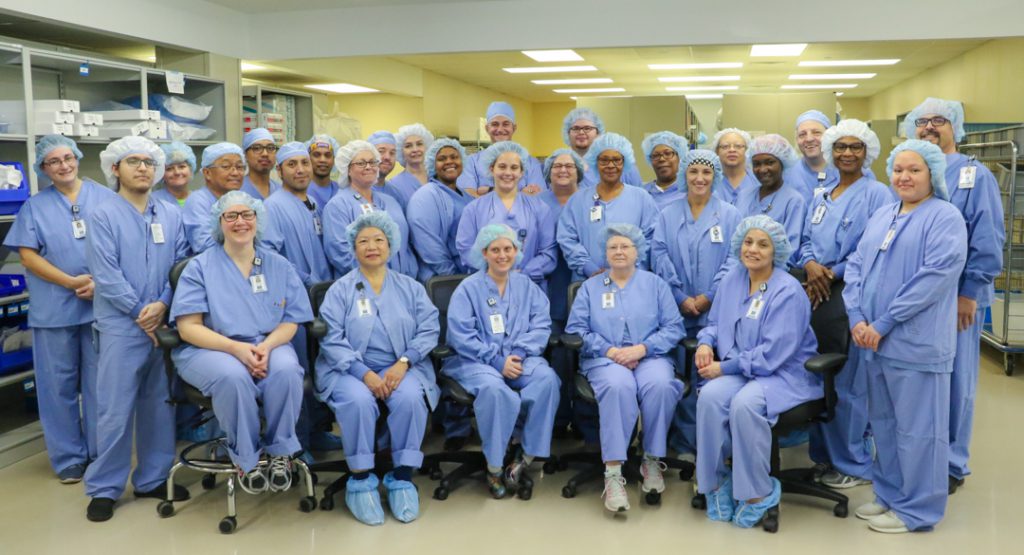 Hats off to Central Service … This Week and Every Week!
October 13-19 is International Central Service Week. Here at oneSOURCE, we think every week should be a celebration of you, the CS professional. Healthcare facilities and patients count on you for a steady supply of safe, sterile instruments.
As IAHCSMM puts it so well, "YOU are instrumental!"
That includes each person on the Sterile Processing team at North Kansas City Hospital. The Sterile Processing Director, William Filliponi, CRCST told us recently what drives the success of his 35-member team:
"Communication and Education! Daily huddles, weekly staff emails, monthly staff meetings and education in-services. We also include the Operating Room – communication must be across all departments.
It's almost impossible to memorize every process for thousands of instruments, but knowing where to find the answers drives compliance. oneSOURCE helps us put the most recent manufacturers' Instructions for Use (IFU) in front of anyone who handles equipment. It makes our logistical challenge more manageable."
Just like each SP and OR technician at North Kansas City Hospital, you know very well there's no one-size-fits-all when it comes to preparing instruments – they have unique features, functions … and sterilization instructions. 
And while it's your responsibility to prepare the sterile instruments and equipment, it's our mission at oneSOURCE to make sure you have the best information to do it right – including manufacturers' IFU documents.
So, while we certainly celebrate CS and Sterile Processing teams this week and every week, the CS and SP veterans on our team will continue to obtain and upload manufacturers' current IFUs into our Instrument & Equipment Database so you have the best information at your fingertips.