Maggie Friedell, Director of Client Retention & Account Management, oneSOURCE Document Management Services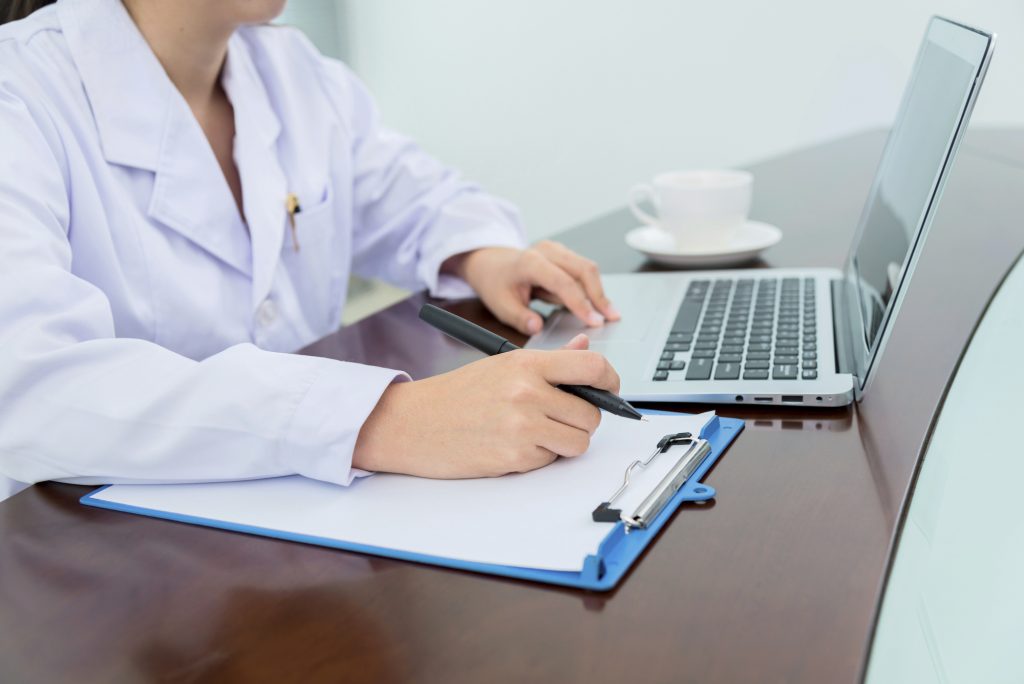 After I joined oneSOURCE as a Renewal Specialist in 2015, my past experience as a project manager and program analyst kicked in. My conversations with oneSOURCE clients inevitably would shift from sales to service. "How do you like the Surgical Instruments & Equipment Database?" (the only database product we offered at the time). "What can we do better?" "Do you have any questions?"
Even though oneSOURCE offered help-lines and other ways clients could reach us with feedback and questions, the oneSOURCE management team saw the value in this proactive outreach and encouraged me to continue to interact with our clients in this way,
Fast forward to 2019. oneSOURCE now offers three additional database services (Biomedical Service Manual & Documentation, Tissue & Implant, and Dental) and a few more in the pipeline. It's more important than ever that we expand our services carefully and wisely, and the best way to do that is to listen to our customers.
That's why earlier this year, I and some of our other client retention team members, put some additional structure behind our customer outreach responsibilities and initiated oneSOURCE's Customer Relationship Management Program.
With this new relational approach, our customers (from hospital CFOs to technicians) have a single point of contact at oneSOURCE for all their questions. That's the role of the four oneSOURCE Relationship Managers.
Training
As expected, most of the questions we get from customers are "How to's" relating to database features and capabilities. Granted, our databases are pretty user-friendly and intuitive, but the Relationship Managers are fully trained on this functionality and can answer nearly all of these questions immediately. For more complex issues, they'll quickly tap the experts across oneSOURCE to address the matter.
Once we address those crisis situations, the Relationship Manager will ensure that that user is up to speed on their training. We'll steer them to our on-line training video for a refresher course or help them sign up for our bi-weekly oneSOURCE University sessions where they can go deeper into the "how to's." We'll also help them schedule one-on-one time with our Trainer or with an Operations Team representative – especially if their issues are facility-specific.
If the customer needs a specific IFU or other document not currently on the databases, it's still best that they simply click the "Document Request" tab to get that process started.
Customer Service Makes US Better!
We're hearing that our clients really appreciate the convenience and efficiency our new service approach. And I have to say, our teams are benefitting from it as well!
As with any organization, internal silos can develop over time. We've been around for ten years, growing continuously, and we're not immune to that dynamic. Customer Accounts. Sales. Product Development. Training. Operations. Onboarding. These are all important functions and we have pros in each area, but the Relationship Managers are cutting across those silos, adding another organizational dimension that makes us stronger and better equipped to provide an exceptional product.
Not only that, but with this centralized customer focus, the Relationship Managers can quickly spot service trends. They're gathering and distilling customer feedback that we use to finetune and improve our onboarding systems, training tools and even the database interfaces and features.
Promoting Patient Safety
Just like everyone in a hospital, urgent care clinic, dental office, or other healthcare facility, we never forget the big Why. Our mission is to help healthcare professionals protect patient health. Period. When the oneSOURCE team listens to our clients' needs and we all work together in the best interests of the patient, we truly can make life-saving advances in patient safety.