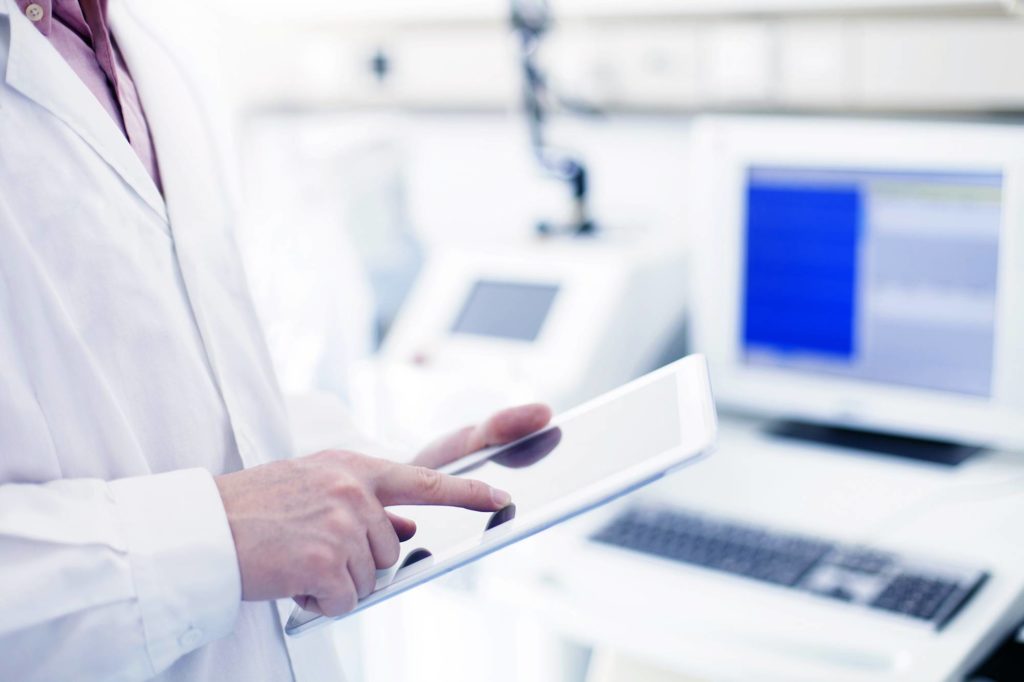 According to the Centers for Disease Control and Prevention (CDC), approximately one in 31 hospitalized patients suffers from a healthcare-associated infection (HAI) each day.1
It's no wonder, then, that the Centers for Medicare & Medicaid Services (CMS) and accreditation bodies like The Joint Commission (TJC) and the Association for the Advancement of Medical Instrumentation (AAMI) have established very specific standards of practice intended to minimize HAIs and especially surgical site infections (SSIs). These standards include complying with industry best practices and manufacturers' current Instructions for Use (IFUs) for cleaning, disinfecting and assembling medical instrumentation and other devices and equipment.
Sylvia Garcia, TJC's Director of Infection Prevention and Control, has stated that reprocessing medical devices and equipment is one of the most challenging aspects within the Commission's accreditation surveys. In a January article in AAMI News, Ms. Garcia reported that 72% of surveyed hospitals and critical-access hospitals, along with 60% of ambulatory care facilities, were noncompliant with at least one aspect of TJC's reprocessing standards.2
In anticipation of TJC and other accreditation reviews, facilities are well-advised to perform risk assessments related to device disinfection and sterilization to proactively uncover potential problems and procedural gaps that could be putting their accreditation and patients at risk.
Risk assessments essentially identify potential points of failure in critical processes. These analyses should be conducted on a regular basis as well as when significant changes in a process occur – such as when new personnel, equipment or services are engaged.
These risk assessments can be structured in several different ways, including:
Root Cause Analyses, a process to identify underlying causes of problems or events
Failure Modes and Effects Analyses, a proactive evaluation of systems or processes to identify and address potential failures
Tracer Methodologies, an after-the-fact study that analyzes every step in the care and treatment of a patient or group of patients to uncover performance or systemic failures
With regard to device sterilization and high-level disinfection (HLD) processes, in its High-Level Disinfection and Sterilization BoosterPakdocument, TJC has suggested the following would be a prudent risk assessment approach:3
Identify where the sterilization processes take place throughout the facility (e.g., in the Operating Room, Sterile Processing Departments, and other areas)
Identify where all the sterilized or disinfected devices are kept throughout the facility
Assess the competence of personnel performing the sterilization and disinfection processes
Ensure that manufacturers' IFUs are available to these staff members
Ensure that staff members have access to pertinent guidelines from accreditation organizations
Update sterilization and disinfection policies and procedures whenever new guidelines are issued; ensure staff have access to these updates
Engage all stakeholders in this process
The oneSOURCE IFU database service supports this type of risk assessment process by:
Making the IFUs available to everyone in the facility who needs them. A oneSOURCE IFU subscription provides immediate access to all users at that location.
Ensuring that all staff members with infection prevention responsibilities have access to current IFUs. The oneSOURCE team continually reaches out to manufactures to obtain updates.
Making IFUs easy to find and use. Although the database system is very intuitive and user-friendly, oneSOURCE offers training at no cost to its customers. The oneSOURCE database also has "Tech-ready" summaries of the key information in the IFUs, improving staff efficiency and compliance.
Helping device manufacturers connect with their customers. oneSOURCE uploads IFUs to its database exactly as they're issued by the manufacturer. Further, an IFU is not released within the database until the manufacturer validates its authenticity.
Maintaining accredited status should be a top priority for every healthcare facility staff member, second only to improving and protecting patient health. The oneSOURCE IFU database service can be a valuable resource supporting both objectives.
Rose Seavey MBA, BS, RN, CNOR, CRCST, CSPDT is the President/CEO of Seavey Healthcare Consulting and is the former Director of the Sterile Processing Department at The Children's Hospital of Denver. She cochaired the AAMI Working Group for Hospital Steam Sterilizers from 2006-2013 and continues to serve as a member of several AAMI working groups.
---
1 CDC website section HAI Data. Retrieved from https://www.cdc.gov/hai/data/index.html. 
2 Garcia, S. The Joint Commission Provides Guidance for Meeting Infection Control Standards. AAMI News, January 2019.
3 The Joint Commission. High-Level Disinfection (HLD) and Sterilization BoosterPak. Retrieved from https://www.jointcommision.org/standards_booster_paks/