CYNTHIA SPRY, MA, MS, RN, CNOR(E), CSPDT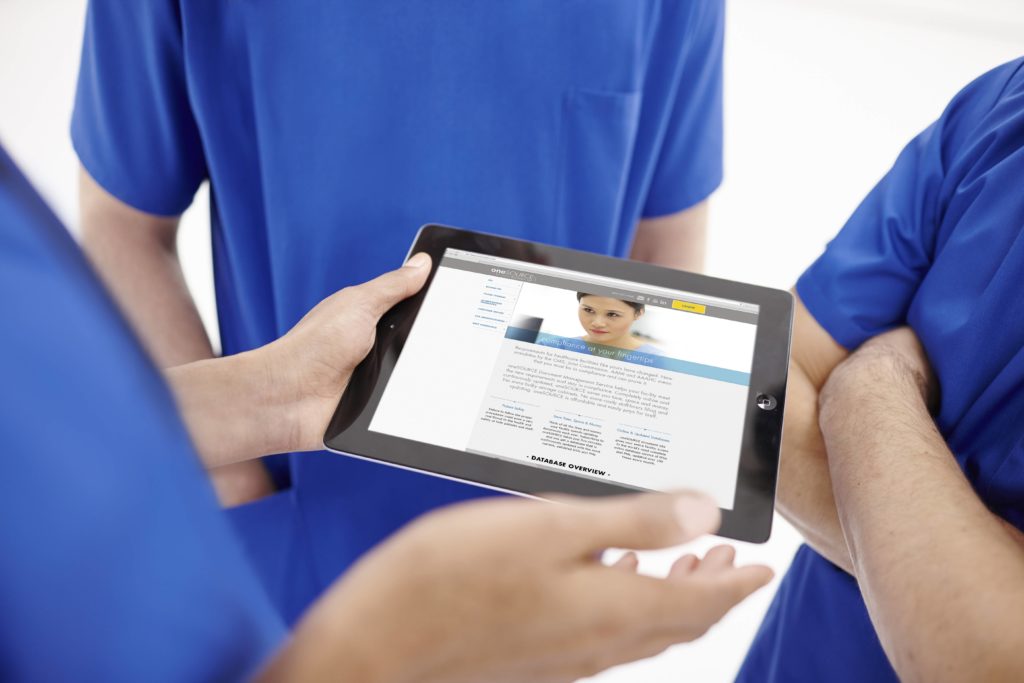 I've spent my career developing and promoting high standards and best practices related to medical device sterility. Recently, I've been advising the oneSOURCE Document Management Service team on how those issues relate to their manufacturer's Instructions for Use (IFU) document database service. (oneSOURCE also offers similar services for biomedical equipment maintenance manuals as well as dental instrument and equipment IFUs).
A contract with oneSOURCE for IFU document access gives oneSOURCE permission to contact manufacturers on the hospital's behalf to obtain all necessary IFUs, IFU updates, and other manufacturer information related to the proper cleaning and sterilization of their reusable devices.
What's in it for Device Manufacturers?
Over the last decade, the oneSOURCE team has done a good job describing how their IFU database service ensures efficient access to current device sterilization information that sterile processing department (SPD) techs refer to every day.
But I recently suggested to oneSOURCE that they probably haven't said enough about the implicit value the service provides manufacturers of these devices.
An Information Distribution Partner
The FDA recently updated its standards for IFUs as spelled out in Reprocessing Medical Devices in Health Care Settings. The revisions require that manufacturers provide an even higher level of detail related to proper rinsing, cleaning, and sterilizing their devices.
It's not surprising that many medical device manufacturers proactively send their IFUs and updates to oneSOURCE, knowing that their information will quickly be in the hands of many of their customers. After all, more than 70% of the major hospitals in the U.S. contract with oneSOURCE, and the subscription rates in the U.S. and internationally keep climbing.
Having consulted for a device manufacturer, I know these companies want and need a cost-effective system to get critical device sterilization information to their customers. Any hospital tech who has tried to reach out to obtain a new or updated IFU from a typical manufacturer knows how inefficient the process can be for both parties.
oneSOURCE partners with more than 1,400 manufacturers to make that connection happen – at no cost to the manufacturer.
Addressing Manufacturers' Specific Concerns
Manufacturers needn't worry that oneSOURCE will modify these documents in any way. oneSOURCE downloads the manufacturer's information exactly as they receive it. And as a check within this ISO-certified process, manufacturers must securely log on to the oneSOURCE system and verify the information is correct before it goes public.
Similarly, oneSOURCE has told me that a few manufacturers are concerned that oneSOURCE is "selling" their documents. I don't see it that way. oneSOURCE is a conduit, a service. It's an efficient distribution/access system. There's no price attached to any IFUs. The cost of a oneSOURCE contract varies based on certain factors but it's not contingent on the volume of IFUs in the hospital's database.
Working Together for Patient Safety
FDA's new IFU standards are an important improvement. But they won't make any difference for patient safety if hospital techs still don't have easy access to the IFUs.
If you've ever spent time in an SPD, you've seen the pace and the pressure these technicians work under. When they can refer to device sterilization information with a couple of clicks, productivity and safety outcomes can soar.
And that should be everyone's priority!
Let's Talk
If you're a medical device or equipment manufacturer and have questions about partnering with oneSOURCE for their IFU, biomed or dental document database services, please contact the company at 800-701-3560 or contact@onesourcedocs.com.
Cynthia Spry is an advisor to oneSOURCE Document Management Service and an independent clinical consultant with 30 years of Perioperative nursing experience. She is past president of the Association of periOperative Registered Nurses (AORN) and co-chair of the Association for Advancement of Medical Instrumentation (AAMI) committee responsible for ST 79: Comprehensive Guide to Stream Sterilization and Sterility Assurance. Cynthia publishes and lectures extensively on sterilization, disinfection and related infection control.